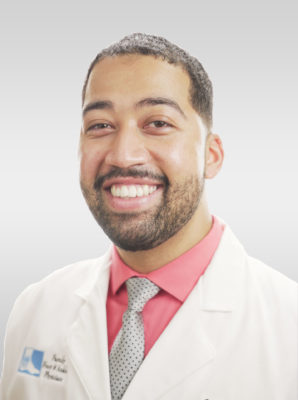 EDUCATION
Bachelor of Science from the University of South Carolina – Columbia and majored in Exercise Sciences with a concentration in Scientific Foundations
Doctorate of Podiatric Medicine from Barry University School of Podiatric Medicine in Miami, Florida.
RESIDENCY
Yale-New Haven Medical Center Foot and Ankle Surgery in New Haven, Connecticut, where he completed comprehensive training specializing in foot and ankle reconstruction and limb preservation
JOINED FAMILY FOOT & ANKLE PHYSICIANS
PROFESSIONAL MEMBERSHIPS 
American College of Foot and Ankle Surgeons
American Podiatric Medical Association
American Board of Podiatric Medicine
SPECIALTIES
Wound Care
Nail Irregulatories
Toe Deformities
Heel and Joint Pain
Flatfeet
Sports Injuries
Fractures
Complications from Diabetes and Peripheral Vascular Disease
Limb Preservation
SUMMARY
Dr. Brian Jones attended and presented at the Northeast Region Podiatric Complications Conference and underwent extensive training in arthroscopic procedures. The Yale Department of Podiatric Surgery presented Dr. Jones with the prestigious Residency Excellence Award for his outstanding performance during his second year and repeated in his thrid year of training. Dr. Jones also served as section chief resident during his final year of residency. Dr. Jones enjoys music, movies, and spending time with family and friends. He enjoys running when able, along with attending sporting events, comedy shows and is quite the dancer. Dr. Jones served 3 years with Family Foot and Ankle Physicians before becoming a partner in the practice in July 2023. Read the article here for Dr. Jones becoming partner.